An Accidental Celebrant

"Curiosity"

By Michael K. Jones

When I first began leading funeral services on a regular basis I did so out of sheer need. The congregation I was serving had closed and I needed something to help me keep going. As my life has evolved one of the things that has helped keep me in the game is something completely different - curiosity.

When I sit down with a family to plan a service the most important part of our time together is hearing about the life of the deceased. To do this I ask a lot of questions. What have they done? What did they believe? Whose lives have they touched? Who have they inspired? What is their story?

Each of our lives is a unique combination of experiences and encounters. We've experienced joy and tears, laughter and fear. This is a story that survivors want to hear as their loved one's lives reach their closing moments.

It's for this reason I encourage families to ask at least one person to speak at the funeral and tell as much of the deceased's story as time allows. I ask speakers to share stories of how they have touched the lives of those around them. For me the most effective funerals are built around these stories.

What helps me understand the people with whom I'm working is learning more about the times in which a person lived. I've read a lot about military and recent history. I've learned a lot about the generation who grew up during the depression and war. This reading includes the fiction and everyday news articles that helped feed their minds and spirits. This reading comes in handy when I lead services for veterans, retired politicians, athletes, and so many others.

All of this leads me to a couple of conclusions that come in handy when working with survivors: the best funerals are built around stories and our leadership of these services fueled by curiosity.

---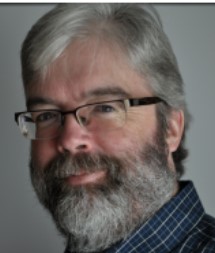 About the Author: A native of Fredericton, New Brunswick, Michael K. Jones was born and raised in Atlantic Canada. A former minister in the United Church of Canada he has ministered to a variety of congregations for over twenty years. Dead Reckoning is his second book. His previous release is Empty Houses: A Pastoral Response to Congregational Closure. When Mike is not writing he is enjoying walking and reading. He resides with his wife Trish in Calgary, Alberta.

Dead Reckoning is now available online through Amazon.ca.