The Accidental Celebrant

A Tale of Two Songs – Part Two
The Worst of Songs

By Michael K. Jones

In my previous article I talked about the time I suggested including Kenny Loggins' "I'm Alright" in a service for a passionate golfer. While I was really pleased with how that worked out I also remembered that not every musical recommendation or choice goes this well.

A number of years ago I led a service for a woman who had a close relationship with her grandchildren. At least that's what her kids thought. They were telling me wonderful stories about the bond that had grown between their mother and her grandchildren. I had no reason to doubt how true these stories were. I don't think they knew what was really going on either. Reality turned out to be quite different from what I was being told and the funeral and those gathered for it really suffered the consequences.

When we gathered to plan the funeral, one of her granddaughters insisted on choosing one of the songs for her service. The song she wanted? Concrete Blonde's "Tomorrow Wendy". I vaguely remember the song but couldn't recall the exact lyrics. That's one of the reasons why I didn't resist the suggestion. Another reason is that this service happened before smart phones were really a thing.

So when the service reached the point in the service where the song played we heard lyrics such as: "Hey Hey goodbye – tomorrow Wendy is going to die". That was one of the better lines. It was one of the most vicious and angry songs I've ever heard at a service. And the deceased's name wasn't even Wendy. I can't recall anybody connected with the service being named Wendy.

How can service leaders pull a service out of a deep dive like this? At the time I had no idea. All I could think of was a quick mention of the intensity of emotion we can feel when we lose someone close. Sometimes we need to hear intense songs as a way of tapping these emotions. This was probably one of the lamest things I've ever said in a funeral but I was desperate. We did eventually bring the service to a close but I can't recall what was said or done after that song was played. It all seems to be a real blur.

Looking back I should have done two things: I should have asked why the song was being suggested. To this day I wonder why an idea like that blew to the surface the way it did. I should have also broken away from the meeting and looked up the song on my computer.

Some hard lessons were learned at that funeral.


---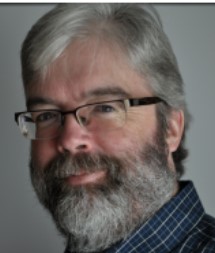 About the Author: A native of Fredericton, New Brunswick, Michael K. Jones was born and raised in Atlantic Canada. A former minister in the United Church of Canada he has ministered to a variety of congregations for over twenty years. Dead Reckoning is his second book. His previous release is Empty Houses: A Pastoral Response to Congregational Closure. When Mike is not writing he is enjoying walking and reading. He resides with his wife Trish in Calgary, Alberta.

Dead Reckoning is now available online through Amazon.ca.