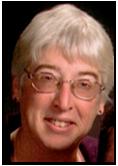 After-Thoughts
by Joanne Howard
The other day my husband and I were shopping and the dreaded experience of our battery in the car wouldn't work, so we had to call AAA. Luckily they responded quickly, but as we were sitting in the parking lot we had our hood up so the help could see us. A remarkable and inspiring thing happened. Four different individuals came up to the car and offered to give us a jump to the battery or help in some way and one was even a policeman

Why is this inspiring? Mostly, all we hear is how people are so terrible and here were four individuals willing to come to our rescue within 30 minutes. One lady was paying it forward since someone had helped her about a week before. Isn't it nice to hear and experience people being willing to help? People willing to be nice? I must say it gave me hope about the world which the news never does.

It goes along with what happens when you smile at people in stores. How many times do they smile back and it just makes it a nicer day?

This experience as I said was a few weeks ago and this week in my Bible Study group, helping others came up. Many of the ladies had helped people out in the past and wondered if they should have. But the positive results made them feel pretty confident they were doing the right thing.

In fact, the exercise for that lesson was to take any spare money you had in your wallet and put it in an envelop. Then when someone needed it you could give it to them. We are encouraged to give when someone needs it without judging.

One lady was in a store and dropped her coin purse and money went everywhere, many people helped her pick it up as she was quite flustered. Then a lady in the store came up to her and gave my friend some money. She really didn't know what to do, since that woman must of thought she needed some money. Truthfully she didn't and when she looked at the amount given, it was $60.00.

My friend was flabbergasted and didn't really know what to do. As she was checking out there was a lady that looked like she could use some help, so she gave the check-out clerk $20 to put toward that ladies' bill. Then outside a young woman helped her and she gave her some money because my friend felt she needed assistance too. Then as my friend was getting into her car, the lady she had helped in the check-out line came up and hugged her.

My friend through the generosity of another person ended up helping several people. It was just another experience of when our willingness to help is shown, we usually get much more in return. This is definitely something to keep in mind the next time you have an opportunity to share what you have to help others. And it really does make you feel good.


---

Talking about something that makes me feel good, is when people remember our daughters and even when they died.

Our oldest daughter just celebrated her 15th Heaven birthday. Sometimes I've wished her Happy Heaven Birthday on Facebook, but I didn't this year. Yet a classmate, who also had lost a daughter the same age as ours in the same year, remembered us on Facebook. To me this is a bit remarkable since it has been 15 years. Also a friend that I had met at a funeral convention when our daughter had been in the memorial service in the same year that her husband was running for a NFDA office and they were attending our convention, actually remembers us and sends a card. It makes me feel so good when someone remembers.

I've talked about and many have mentioned how when you lose someone you don't forget them, you just adjust to the change. Now just because you adjust doesn't mean you don't still miss them and what could have been.

This was just emphasized at my husband's 50th Class Reunion. He had a very small graduating class (22) in a small town. There were 17 graduates most with their spouses attending the reunion. They went around the tables giving an update on the length of their marriages, what they were doing now, how many children and grandchildren and just a little about their lives.

As you can imagine many had children and grandchildren, when it came time for my husband to speak he got choked up when he had to say his two girls had passed. He didn't go into details, but, trust me, this is a hard thing to do. Not that you begrudge the other people's blessings, but after 20 years for one daughter and 15 years for the other one, it's still and always will be hard on us.

---
About the author: Joanne Howard is the editor of The Dead Beat. She has been a licensed funeral director since 1992 with Pugh Funeral Home in Golden City, MO and also the aftercare coordinator. Much of her writing in this column is influenced by her loss of her two daughters Laura at age 10 in 1997 and Amy at age 19 in 2003. Any comments or questions can be directed to 417-537-4412, P.O. Box 145, Golden City, MO 64748 or email: jfhoward53@yahoo.com