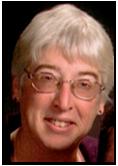 After-Thoughts
by Joanne Howard
Well, in the continuing saga of my life, I've taken on a few new things and been experimenting with the changes in our facility.

My newest skill I'm trying to learn is stained glass. A friend offers a 10-week class to learn and work on different stained glass projects in his home studio. He has about 12 people participate in the fall and spring. He's been doing this for 20 years and has completed many beautiful projects.

I was one of three new students that had never tried stained glass before. My first class seemed a bit overwhelming. There are several activities in stained glass that can damage you.

First, cutting the glass can sometimes end up cutting you. Yes, I did get a small cut on my hand, but it taught me to be more careful and to bring liquid bandage with me.

Second, having never used solder before, you can really burn yourself. No, I didn't burn myself, but had great difficulty mastering what I was supposed to do and probably used way too much solder.

Finally, we tackled one of the harder things to do—making a circle and having a crescent fit on circle. Believe it or not I actually completed the project and it didn't look too bad. That was week one.

I have now completed 6 weeks and am feeling a bit more comfortable with the skills that I need. I have completed a star ornament, a sun catcher and a small angel. One of the main problems with continuing with the skills I am learning, it would take a healthy investment in equipment that my teacher has accumulated over the many years of classes. So, I am appreciating learning a new art form, not sure of my future accomplishments after the class is completed in a few weeks.

I guess I'll have to come up with something new to learn. Just like learning to live without a loved one.
---
Now to let you know how the event center is going. We've had only a couple events because we are now in some minor renovations. We've had a couple of birthday parties. One for a one year old and one for my husband.

The facility seems to adapt rather well to different events than funerals. It's been most difficult to not call the building a funeral home. Part of our changing the function of the building is to give a different image should we want to sell the building in the future. It had been a residence before being a funeral home and hopefully someone might want it for a residence again.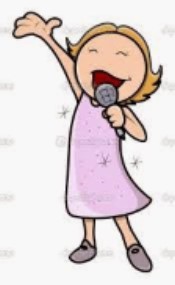 We have utilized several different sized tables around what used to be our main chapel room. The room has also had track lighting added for future art shows. The tables have been quite flexible to accommodate food or displays or even presents. Having numerous chairs from the funeral home has been quite helpful to set around for visiting during the events. Decorations have been used to create a personalized atmosphere.

With my husband's birthday party it was all golf. I had many of his collections of golf things displayed on tables. We displayed many pictures, had a putting area and beverage room and people could mingle around the house comfortably.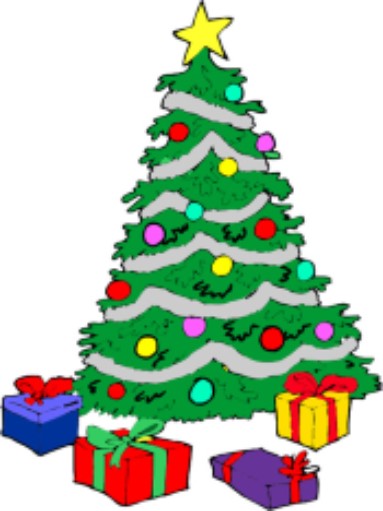 The proposed events that are possible in addition to the birthdays, would be parties of any sort—anniversaries, reunions, baby or wedding showers. It also could accommodate small weddings. This change for us is different but providing many opportunities. After all we have been providing events at this location for many years.

Our new name is opening up many other venues. We are calling our establishment, "The Prairie Sunshine Art and Event Center." Now you're probably wondering exactly how we came up with this name.

Lowell has been quite involved with prairies in the past. His family sold a prairie to the Missouri Prairie Association in the past. He also is a previous board member of that association and has been involved with the management until his eyesight curtailed his activities. We have many prairie pictures and literature distributed around our facility. Hopefully in the future we may be a starting point for tours around the state of Missouri.

Now in reference to the sunshine part of the title. Our new adventure is definitely more sunny than our previous activities in the building. We had cloudier times with the funerals but now are turning to the sunny events of life.

So hopefully my retirement will turn into more sunshine moments filled with happy events and Prairie moments at the "Prairie Sunshine Art & Event Center."

---
About the author: Joanne Howard is the editor of The Dead Beat. She has been a licensed funeral director since 1992 with Pugh Funeral Home in Golden City, MO and also the aftercare coordinator. Much of her writing in this column is influenced by her loss of her two daughters Laura at age 10 in 1997 and Amy at age 19 in 2003. Any comments or questions can be directed to 417-537-4412, P.O. Box 145, Golden City, MO 64748 or email: jfhoward53@yahoo.com