SPOTLIGHT ON

The Frank Dawson Story
by Charlie Shipman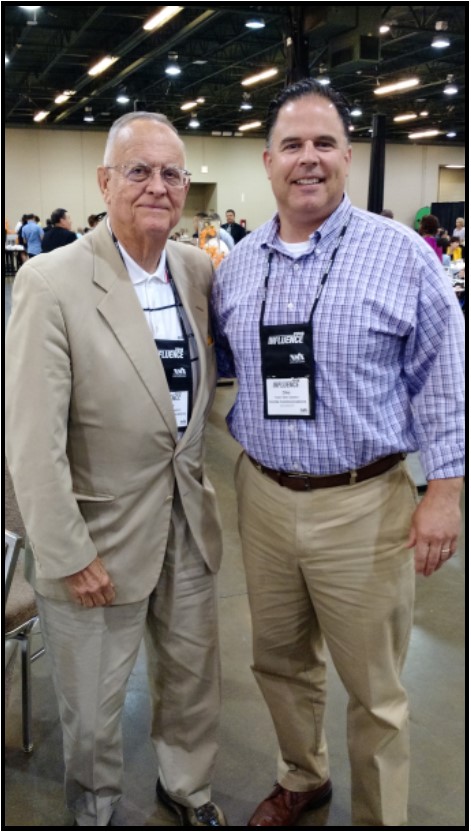 I met Frank C. Dawson and his son Dike at the National Speakers Association (NSA) conference in Dallas this past July. They own the Dawson Funeral Home in East Liverpool, Ohio. Frank C. took the business over from his dad, Frank A. in 1934. Frank D. (Dike) is operating the funeral home now.
During the 1960's and 70's and to a lesser degree in the 80's and 90's, Frank spoke to hundreds of state meetings of the then National Selected Morticians, which later became the Selected Independent Funeral Homes. He also spoke to numerous state meetings of the NFDA and spoke to their Leaders Conference which is comprised of Presidents of all the state organizations. He did his professional speaking representing Clark Vault. Because of all his speaking engagements, he was encouraged to join the NSA.
Frank first got his funeral director's license in 1960 and his embalmers license two years later in 1962.
These days, Frank helps out Dike at the funeral home only when they get in an overload situation. Otherwise, he spends his time helping the Lou Holtz Upper Ohio Valley Hall of Fame Museum. Frank was one of the driving forces behind establishing the museum and scholarship fund to honor East Liverpool's most famous resident, legendary Notre Dame Football Coach Lou Holtz. The museum holds all of Lou Holtz's sports memorabilia. The museum is a must see. Each year a banquet is held to raise money for scholarships for students to attend trade school, and to honor other noteworthy persons.
The Dawson Funeral Home is most famous for conducting the funeral of Oklahoma native "Pretty Boy" Floyd. Out of all the funeral services he has conducted in his career, he was always struck by bereaved family and friends saying something to a dead corpse that they couldn't say to them when they were alive.