Dylan's Directives
It's okay…

Dylan Stopher
---
I want to start by saying that I am not a licensed medical professional… so what I'm about to share is not to be taken as medical advice or counseling suggestion. I'm one of you, so this will all be my own opinion.

Burnout...is very real. So let's take a moment and look at what it is.

Burnout happens in any profession or occupation when there is no rest, no reprieve, no time away. When it comes, it usually brings with it a certain apathetic and unconcerned attitude towards daily tasks, and anxiety about each day. It can affect anyone, and it is no laughing matter.

For the funeral professional, burnout is especially dangerous. But how do we recognize it and/or combat it? I can answer that in two simple words… we simply agree "It's okay."

It's okay to take a day off. I know, somewhere in your mind you believed at one point that if you weren't in the building, things would go wrong. Maybe you're right. Maybe not. But a fatigued director who is battling exhaustion is of little use when the mistakes begin to pile up.

Who pays the price? The family, of course, and all for the belief that no time off is allowed. I know it's hard, because we come to the profession because of a calling, and we yearn to serve. However, recharging in a day or two off on a regular schedule will go a long way for your own well-being and the quality of service you deliver to your families.

In conjunction with this, it's okay to trust your teammates. Yes, one of them in your past may have made a mistake. Get ready for the truth here… so have you. We all have. If you want to prevent a replay of the same mistake in the future, the best solution is not to be present for every second of every day. No. The best solution is to write it all down, conduct a proper handoff to your colleague (who very likely feels the same calling as you, and probably carries the same passion for service as you), and make certain the family and your colleague know you have complete confidence in the service going smoothly without you present. Now answer me honestly… is there any greater show of confidence in your firm and your team than letting them serve in your place?

Expanding on this concept further, it's okay to take a vacation. Unplug physically, mentally and emotionally. Leave. Leave for several days. Go home and serve YOUR OWN FAMILY...and/or YOURSELF.

Relax, enjoy some time without the looming constancy of a potential death call and subsequent midnight removal. Breathe easily, see some sights, and be free of emails. In these moments, you'll realize one of the many reasons you serve families with everything in your being: it's because you want someone to someday serve your family in the same way. So refocus yourself by stepping away and taking stock of what really matters in your life...and, if I may be so bold, leave the country and don't respond to anything while you're gone. It's great therapy.

To continue on that note, it's okay to turn off your phone. We live in a digital age where our smart phones literally have the capability to manage our entire firm at the touch of a button. Answering service calls can be recorded and scripted out, every manner of investigation can be performed into the goings on from a distance, and all that does is keep work right in front of your face. ALL THE TIME.

I don't think I would be able to live like that, so I learned it is perfectly okay to turn off my phone. It's okay for you, too. Trust me, it will do you good.

Now, let me clarify a few things. When I turn off my phone, it's not for enormous periods of time. Generally only a few hours at most, mostly in the evening (because I don't work for a funeral home anymore). I also have implicit trust in my team. If a client cannot get me personally, they call the office or leave a message. Either way, they are taken care of.

When I vacation with my family, we do leave the country...preferably on a cruise ship. The phone doesn't work there, and that's one of the reasons we take cruises . The five of us reconnect by not having access to social media or email demands or phone calls that require an answer. It's a wonderful time.

Lastly, and likely the most serious thing I'll ever say in any article, I would like to point out it's okay to seek professional help...and I want to reassure you on that point by restating it clearly. It is perfectly acceptable to seek professional guidance. There is nothing wrong with having a sounding board, a person to vent to, a friend to lean on or a therapist to help you walk through difficulty.

Funeral directors see serious things. Heavy things. We serve everyone, regardless of the manner of death, tolerance, belief system or any other such qualifier. And it's no joke, we carry a burden.

People talk all the time about how it "takes a special person to do what you do," and they're not wrong. But that doesn't make us superhuman… like everyone else, we feel and we hurt and we need relationships to carry us through things. Otherwise, that dangerous apathy I mentioned earlier grows into a cold and cynical approach to families -- and to life. And then we've hurt the very people we originally intended to help.

Burnout is real, my friends. I've felt it, and I know you have, too. As I said, I am not medically certified to provide any certifiable advice in this arena… but I can tell you, if you'll take a moment and realize it's okay to have time for yourself, to have time away from the office, to have time away from your phone, to trust your team, then you will be able to recharge and return with better focus and an even stronger drive to serve.

---

About the author: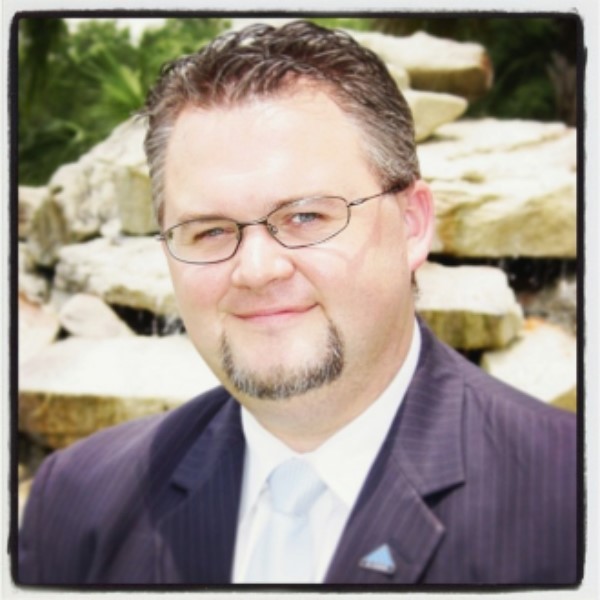 Dylan Stopher is a licensed funeral director and embalmer in the states of Texas and Louisiana, and currently serves with Wilbert Vaults of Houston, LLC. He is an active member of the SETFDA and the TFDA, and a regular contributor to both the Texas Director Magazine and the Millennial Director blog.