Where Is Your Joy?
By Reverend Janice Hoffman

Release Fear, Restore Faith
Ancient Egyptians believed that upon death they would be asked two questions and their answers would determine whether they could continue their journey in the afterlife. The first question was, 'Did you bring joy?' The second question was, "Did you find joy?'

Bringing joy to others is part of our job. Being in the business of laying people to rest, there isn't a lot of joy in the families we work with. Quite the opposite, the families are experiencing the onset of their grief.

Grief is never a lone visitor. Grief brings along fear, anger, sadness, regret, tears, and on and on. How can we find joy in the midst of such sadness? How do we bring light to a dark situation? I believe that is the crux of our job — to bring a flicker of light, a glimmer of hope to families that this pain will stop or at least subside. Whenever we feel we have accomplished this, we can feel like we have done our job.

Outside of work, who else can we bring joy to each day? Of course, family and friends are the first to mind but beyond our family and close friends, who can we bring joy to in our lives? Who can we help feel joy?

We all know how we make someone feel is what they remember about us. Something as simple as offering a compliment to a stranger may seem like a shallow thing to do but it's not. I still remember certain compliments I've received over the years because of how good they made me feel at the time. Those compliments most definitely brought and still bring me joy.

But what about finding joy? Is finding joy easier than bringing joy? Does everyone experience joy at some point in their life? Many of us find joy in our work and certainly with our family and friends, but beyond them, where have we found our joy? Where does joy live? Does joy live within each one of us? Do we experience joy with others? Do we experience joy in prayer or meditation? Is yes the answer to all?

I think it is important to daily inquire within about what emotions we are feeling—a daily checkin. I ask myself these questions: Do I enjoy my work in the funeral industry? Does what I do bring others joy? Does what I do add to my joy? Whenever we inquire within, we learn more about ourselves and our interactions with others. With added awareness, bringing joy to others comes more naturally. Whether bringing or receiving joy, we all thrive on the warmth and comfort joy brings.

Since we work in an industry where we experience sadness and grief on a regular basis, perhaps putting "joy" on our calendar might be a good habit to create. The dictionary defines joy as a feeling of great pleasure, thrill, treat, happiness, delight, jubilation, triumph, exultations, rejoicing, happiness, gladness, glee, enjoyment, exhilaration, exuberance, elation, euphoria, ecstasy, rapture and bliss. Wow! With so many ways to experience joy, there is no time to waste!

---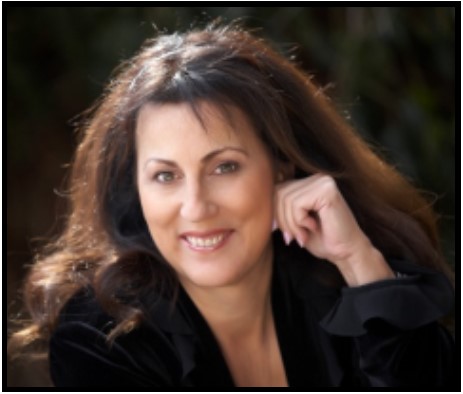 About the Author:
Ordained in 1999 as a non-denominational Christian Minister, Reverend Janice Hoffman's ministry has included facilitating a Course In Miracles, leading an Attitudinal Healing support group, and hosting a guided meditation for a group that met weekly for over 13 years. Rev. Hoffman's work with mortuaries and families began in 2008. After the first funeral service Rev. Janice officiated, she had a deep awareness that honoring the life of a family's loved one was where she wanted to focus her ministry. Beginning with meeting with the family for an intake, Janice writes a custom service bringing comfort to families in shock and grief. None of us are promised tomorrow and bringing that awareness to others, fosters appreciation for those in our lives and the time we spend with them. Contact her at Janice@janicehoffman.com or 303-604-2222.