How To Handle A Heckler
From My Purview

By Reverend Janice Hoffman

Occasionally, I am asked what would I do if a person at someone's memorial service began sharing inappropriately? I can say with gratitude that I have not had to handle a heckler or stopped in the middle of a memorial service I've officiated.

I have asked those who have come to pay their respects to share a memory or a story of their loved one. Once in awhile someone will share and share and share. Sometimes they share for far too long. With that said, I have not had to interrupt anyone while they were sharing.

Should someone attending a service I was officiating and began to be disruptive in their behavior, what would I do? At the point in the service when it is appropriate for family and friends to share, I 'turn over' the pulpit to whoever has come forward to share. At that point, I take my seat near the pulpit. I have gotten up to comfort someone who when sharing becomes too upset to continue or perhaps needs a moment to compose themselves.

Should someone sharing a story which was clearly going south in their description, I would get up and put my hand on their shoulder in order to redirect their attention. I would whisper in their ear, "Perhaps this is not an appropriate story for the family to hear today", or "Could you save that story for after the service?"

At a service I officiated earlier this year, the deceased's girlfriend attended the service despite the family's wishes. The family were very concerned his girlfriend would make a scene because of her history of drinking along with anger outbursts. To ensure a peaceful service for their loved one, the family hired a police officer to be present just in case the girlfriend chose to make a scene. Ironically, she never said a word. She didn't even speak when I opened the time for sharing.

We never know what will happen at anyone's service, nor can we predict someone's behavior at a time when emotions run high. As the minister given the honor of celebrating someone's life, I am prepared with a plan should someone choose to behave badly.

---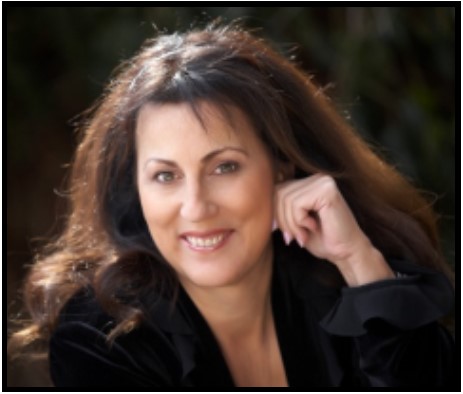 About the Author:
Ordained in 1999 as a non-denominational Christian Minister, Reverend Janice Hoffman's ministry has included facilitating a Course In Miracles, leading an Attitudinal Healing support group, and hosting a guided meditation for a group that met weekly for over 13 years. Rev. Hoffman's work with mortuaries and families began in 2008. After the first funeral service Rev. Janice officiated, she had a deep awareness that honoring the life of a family's loved one was where she wanted to focus her ministry. Beginning with meeting with the family for an intake, Janice writes a custom service bringing comfort to families in shock and grief. None of us are promised tomorrow and bringing that awareness to others, fosters appreciation for those in our lives and the time we spend with them. Contact her at Janice@janicehoffman.com or 303-604-2222.