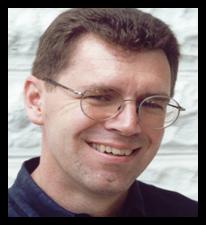 Dear Counselor.
By Bill Stalter
Dear Counselor,
I own a Missouri funeral home and accept assignments of final expense policies. I do not receive a commission for the sale of such policies. Do I have to be licensed as a preneed seller to accept such assignments? Would the insurance salesman have to be licensed as a preneed seller?

A few years ago, the Missouri State Board of Embalmers and Funeral Directors approved a rule that would define your arrangement as a preneed contract. Despite the fact that rule has never been formally promulgated, the State Board has threatened disciplinary action against funeral homes for the manner in which insurance assignments and beneficiary designations are handled. It is our position that the State Board has authority under Chapter 333 to require a contract between the funeral home and the consumer, but we do not believe the State Board has authority under Chapter 436 for the proposed rule. When a funeral home accepts an insurance beneficiary designation, an implied agreement is made that the insurance proceeds will be applied towards future funeral expenses. The policy owner is relying upon the 'professional trust and confidence' contemplated by Section 333.330.2(14) of the Missouri statutes. In proposing 20 CSR 2120-3.210 to the State Board, the staff ignored the Board's own recommendations to the Missouri Legislature. Those recommendations described insurance sales where consumer funds were received by a funeral home. Senate Bill No. 1 was not intended to regulate insurance designations made with regard to existing policies. Nor does Chapter 436 give the Board authority to regulate insurance salesmen. This is an issue the industry may get to rectify when the State Board holds a special preneed meeting later this year.

---
Bill Stalter answers our questions for educational purposes only. It is The Dead Beat's intent to give the reader general information about legal issues, not to provide legal advice. If a reader needs legal advice, he or she should hire an attorney. Reading The Dead Beat should not be used as a substitute for legal advice from an attorney. When Bill provides legal advice he does so for Stalter Legal Services in Overland Park, Kansas. Bill also provides consulting services through Preneed Resource Consultants, which can be found at www.preneedresource.com.