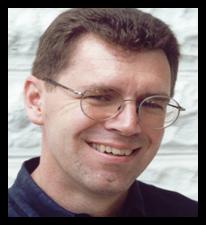 Dear Counselor.
By Bill Stalter
Dear Counselor,
I have a preneed funeral contract and a preneed burial contract. I have also executed a durable power of attorney in favor of my best friend, who will make sure my plans are carried out according to those contracts. I am divorced, and have one son, who I love but could not trust to follow my burial preferences. I have an older brother, but I am not sure he will survive me. What more can I do to protect my plans?

I sense you may be concerned that your son may seek to save money by switching your funeral plans to cremation. While you have taken two important steps towards protecting your funeral plans (preneed contracts and a power of attorney), there are a couple of additional steps that can be taken. Most states now have right of sepulcher laws that recognize the right to designate an individual to carry out disposition plans. So even though your son would have a higher right to control your funeral, the right of sepulcher law provides you a way to empower your best friend with your funeral plans. The right of sepulcher document should also name backups to your best friend. The right of sepulcher could designate a priest or minister, a designation you may not want to make through a power of attorney. Another step to take would be to meet with the funeral home to discuss your preneed contracts, the power of attorney and getting a right of sepulcher designation that would ensure their performance of the contracts despite any objections from your son.

---
Bill Stalter answers our questions for educational purposes only. It is The Dead Beat's intent to give the reader general information about legal issues, not to provide legal advice. If a reader needs legal advice, he or she should hire an attorney. Reading The Dead Beat should not be used as a substitute for legal advice from an attorney. When Bill provides legal advice he does so for Stalter Legal Services in Overland Park, Kansas. Bill also provides consulting services through Preneed Resource Consultants, which can be found at www.preneedresource.com.
---
We need some questions for the "Dear Counselor…." column. Please send your questions to Bill's e-mail or The Dead Beat's and we will get some answers in future issues. Email: wastal@swbell.net