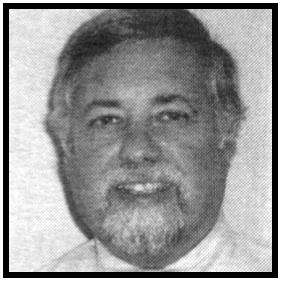 Ken Doka
When Older Parents Die

"They call the term adult child an oxymoron, or two opposites linked together; but in a way it is very real."
All who have or had older parents resonate with Tamara's comment. Even as adult children age, marry, and have children, parents still may play major roles in the live of their children,. When parents die, the effect of that loss can be difficult.

Parents help in many ways. They may help financially, validate memories, and give moral support. We may turn to them for many reasons; for instance, they may be great sources of support as we parent.

Grandparents may help by babysitting on occasion, picking up a sick child at school, subbing for parents at sports events or recitals when the parent may not be available; or simply offering respite from the ongoing demands of a young child. Other grandparents might offer financial assistance, pay camp bills, or buy those special extras.

Beyond these contributions of time and money, grandparents may offer considerable advice and validation. That may be important to parents as they struggle with this new and demanding role. Jack isn't walking yet, I'm worried. Such comments may be calmed with the wisdom of experience.

You did not walk till you were 13 months all children are different. Whether a child is 11 months or 11 years, our parents offer perspective.

We may count, too, on the presence at significant milestones, whether they are graduations from kindergarten or college. There is something special, too, about simply sharing the day-to-day triumphs and tragedies with someone who shares your love for the child.

It is tough, then, to be a parentless parent. It may affect us in ways that might be surprising. Tom experienced that. His dad died at age 47, when Tom was a senior in college. As Tom's daughter was approaching college graduation, Tom began to have anxiety attacks. In counseling, Tom realized that his own father's premature death haunted him, creating a lifelong fear that he would never live to see his own children graduate.

Whatever the effect that a parent's death has on parenting, we need to understand and acknowledge it Think about the ways parenting has changed in both very practical and emotional ways. Understanding those effects is the first step in adapting to the loss.

We also can fill voids. Is there anyone else in our life who can offer advice and counsel? Is there someone who would welcome the opportunity for involvement? They cannot replace the bond now changed by death, but they may help fill a critical need.

It is important to acknowledge that not every parent or grandparent is so positive, or relationships so helpful. In situations where the relationships were more complicated, our grief may be more complex as well. We may struggle with unresolved questions, continued resentments, or unfinished business. We may need to seek out counseling or other forms of support as we cope with this new loss.

Even then we learn one final piece of wisdom. The effect of a parent, whether good, bad, or in between, is lifelong.

---
Kenneth J. Doka, Ph.D., is a Professor of Gerontology at the College of New Rochelle. Dr. Doka's books include: Disenfranchised Grief; Living with Life Threatening Illness; Living with Grief: After Sudden Loss; Death and Spirituality; Living With Grief: When Illness is Prolonged; Living with Grief: Who We Are, How We Grieve; AIDS,Fear & Society; Aging and Developmental Disabilities; and Children Mourning, Mourning Children. In addition to these books, he has published over 60 articles and chapters. Dr. Doka is the associate editor of the journal Omega and editor of Journeys, a newsletter of the bereaved. Dr. Doka has served as a consultant to medical, nursing, hospice organizations, as well as businesses, educational and social service agencies. As Senior Consultant to the Hospice Foundation of America, he assists in planning, and participates in their annual Teleconference. In 1998, the Association for Death Education and Counseling honored him by presenting him an Award for Outstanding Contributions to the field of death education. In March 1993, he was elected President of the Association for Death Education and Counseling. Dr. Doka was elected in 1995 to the Board of the International Work Group on Dying, Death and Bereavement and elected Chair in 1997. Dr. Doka is an ordained Lutheran Clergyman. (And a heck of a nice guy– Editor & Publisher)